Timofey Poletaev, director of the Lime-Zaim collection department, is sure that compliance with the law "On collection activities" does not guarantee success, and collectors should become lead generators and take into account the clients' emotions when collecting.

— Do I understand correctly that when collecting small debts, the market moves to lower costs due to technological effectiveness?

— Yes, the cost metric of collecting each debt is important. Automation and analytics are the foundation. It is necessary to count everything that can be counted and automate everything that can be automated.
Depending on the results of scoring, we use collection instruments different in cost and speed of recovery. If it is enough to remind a borrower about the due date of their payment, it is not necessary to connect a specialist into the communication process, it is enough just to send an SMS to the client. If we understand that the debtor does not intend to pay, then we need to make a call.
We pay special attention to managing client emotions when using the product. This approach is called the "Economics of Perception". There are clients' needs and values, their expectations from the collection services. Let us say we will not call clients if they do not want it and this tactic will pay off.


Lime Credit Group collection team won the nomination in the "Crystal Headset" international award


— At one time there were lots of talks about automation and robotization in collection.

— A hype for universal robotization of collection is still just a hype. We have a robot that talks with clients, its main purpose is to automate routine tasks.
There is a lot of art and creativity in human negotiations, so we cannot let the client follow the same route that was written down once and for all. The robot does not know how to find compromises and get involved in the clients' problems.
For instance, I do not remember the last time I spoke with a real person when ordering a taxi, and I like it. But when a problem arises, I want to talk to a real person. At such moments, it is important for the clients to have their problems solved here and now.

— What is the most effective collection tool?

— In my opinion, collection copies the sales mechanism. A specialist must understand what the clients need, what they want to avoid, and encourage them to take targeted actions. Collectors have few leverages: credit history worsening, interest accrual, prospect of court proceedings, but mentioning this can be regarded as pressure. It is important to tell the client what he will get if he has a productive dialogue with the collectors.

— How do you define the main task of a specialist?

— Client-oriented service aimed at maintaining the borrower's loyalty to the company, and not only at repaying the debt.
It can be difficult to determine what the client wants. However, we clearly understand what he does not want. In particular, he does not want us to interfere with his life and teach him how to live.
We never judge the action or inaction of the client. Clients are not always honest with us and we can understand that. Our value is in listening and hearing the clients. We change the usual collection process to a mutual search for solutions, and after each dialogue, the client's mood is recorded.

— What quality do you consider the most necessary for a collection specialist?

— Tolerance to uncertainty. A person should be able to easily adapt to changes in the external environment. Legislative and regulatory compliance practices are changing, so are we. We employ people who would easily realize themselves in any other area, because they take the conditions as given and work in them.

— Maintaining such a service is not cheap. You must be a very efficient service to be profitable.

— In addition to increasing the repayment of loans, the cost of each collected ruble is taken into account. The work also uses metrics for the quality of service, for example, CSI (Customer Satisfaction Index). An important indicator for us is the number of complaints to the Central Bank: we take them all into account, not dividing into justified or unjustified.

— Is customer return assessed?

— We evaluate customer service upon collection. We randomly select clients and ask them to evaluate the collection process in 4 blocks, objective and subjective. Currently eight out of ten clients give the maximum score.
I am convinced that the collection should be focused on customer retention. If, after interacting with the collection service, a person has a positive impression of the company, and he applies for a loan again, then the specialists did their job right.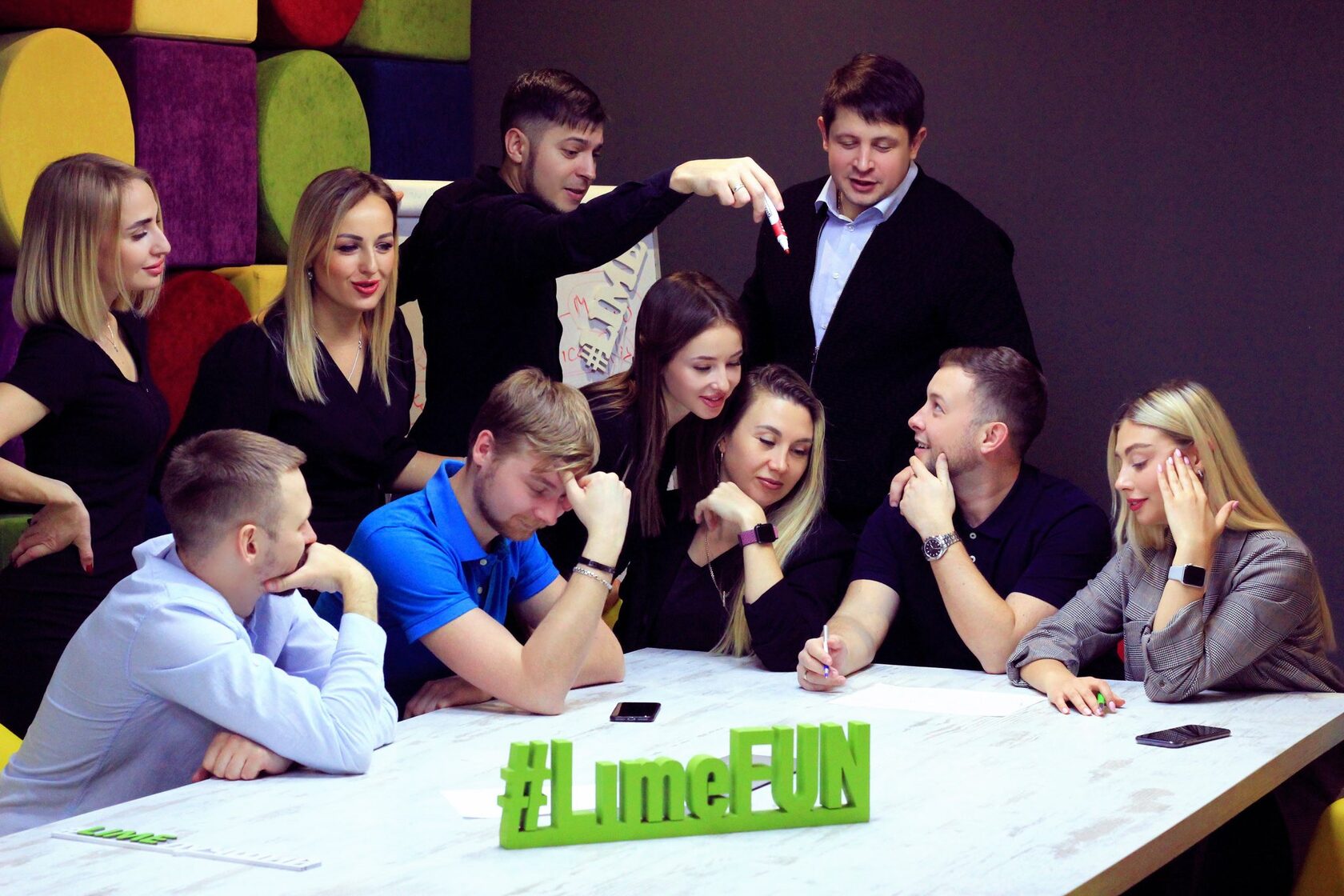 Lime Collection Team


Full version of the interview in Russian:
https://nsk.rbc.ru/nsk/10/06/2021/60b87b849a7947f2785c7bbc